Hello to all and welcome. Happy Holidays and our calendars and ornaments are available now!
---
WE NOW TAKE PAYPAL and credit cards for purchases on the website
---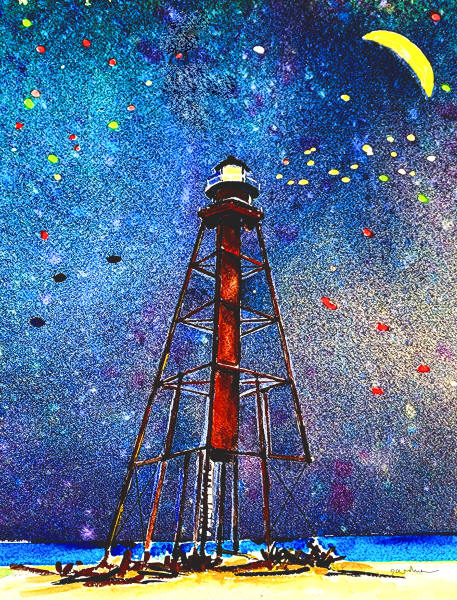 Sanibel Lighthouse painted October 3, 2022
---
Key West Tropical Signs
---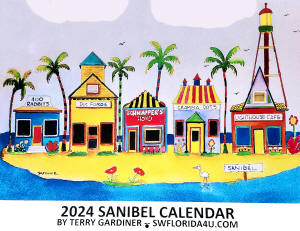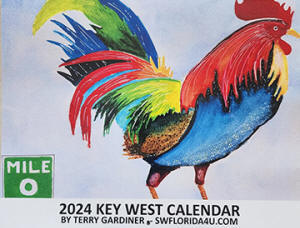 ---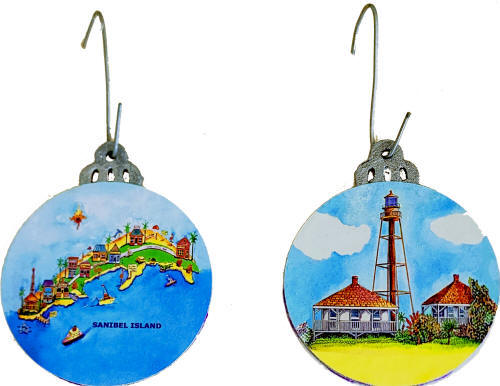 ---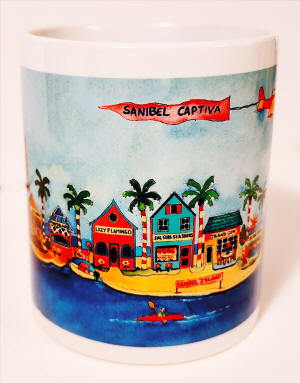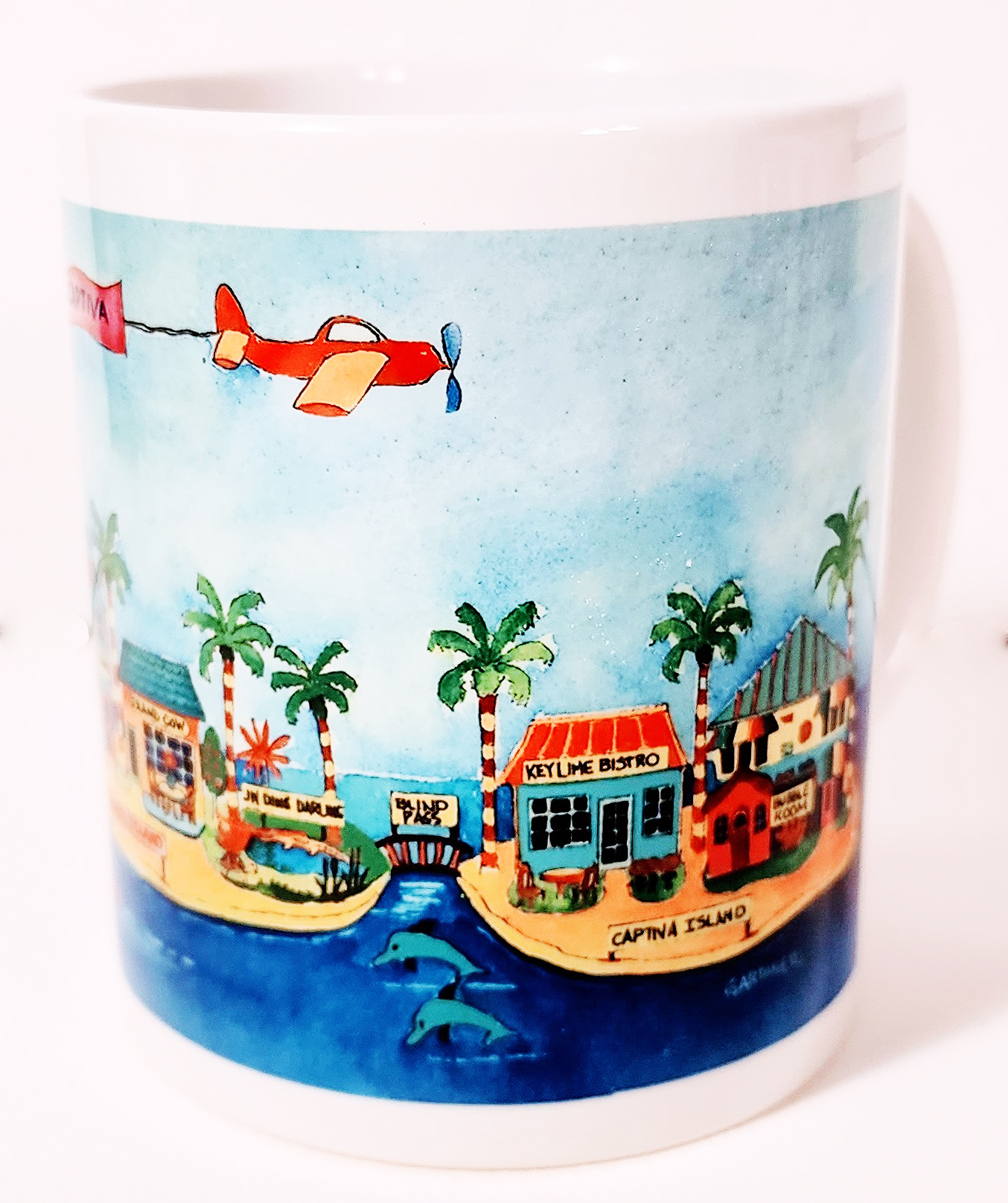 ---
Links to Watercolors
2024 Sanibel/Captiva Calendar,Coffee Mugs, Ornaments
---
SANIBEL & CAPTIVA ISLAND, FLORIDA
---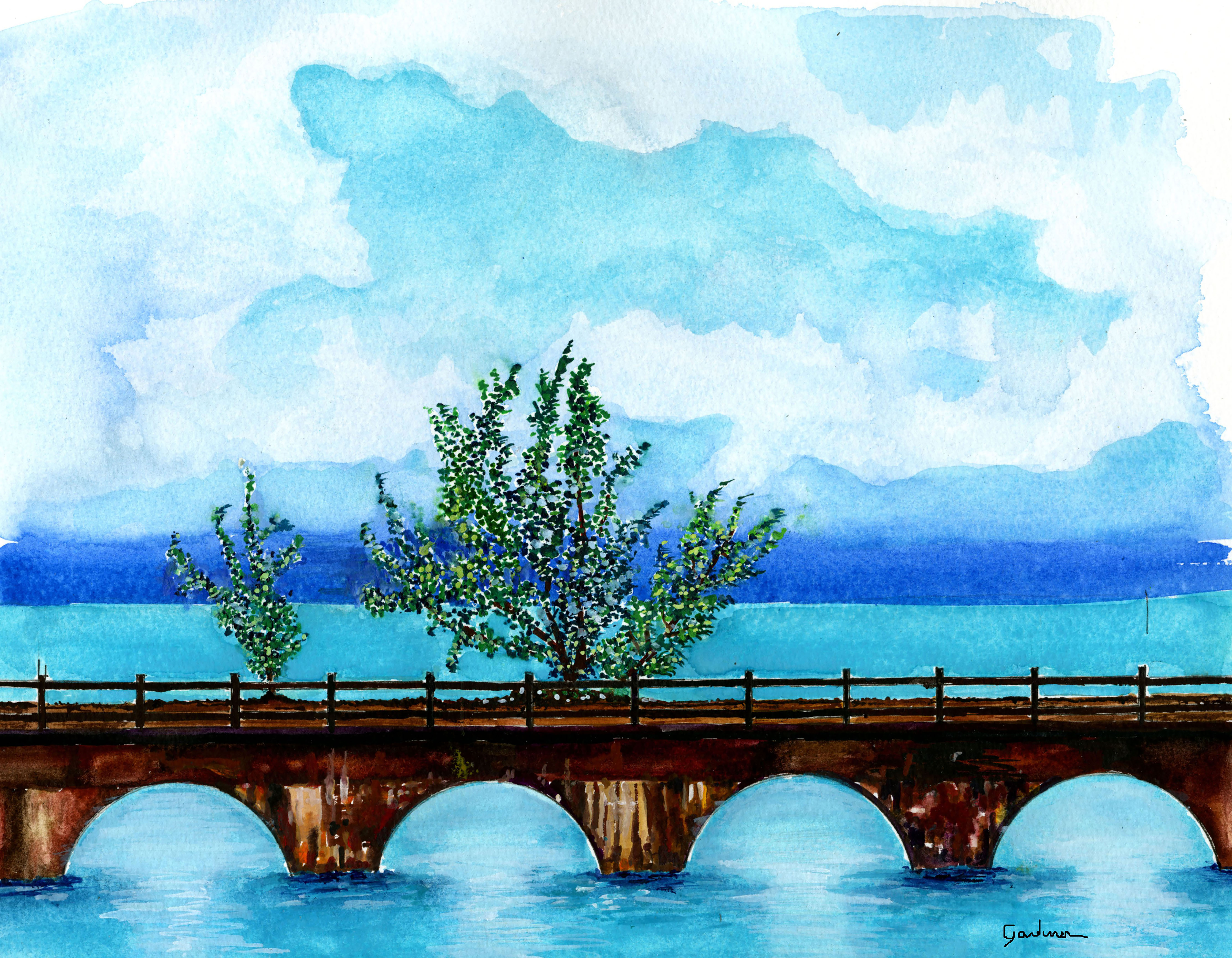 ---
Announcing :
The New Coloring Books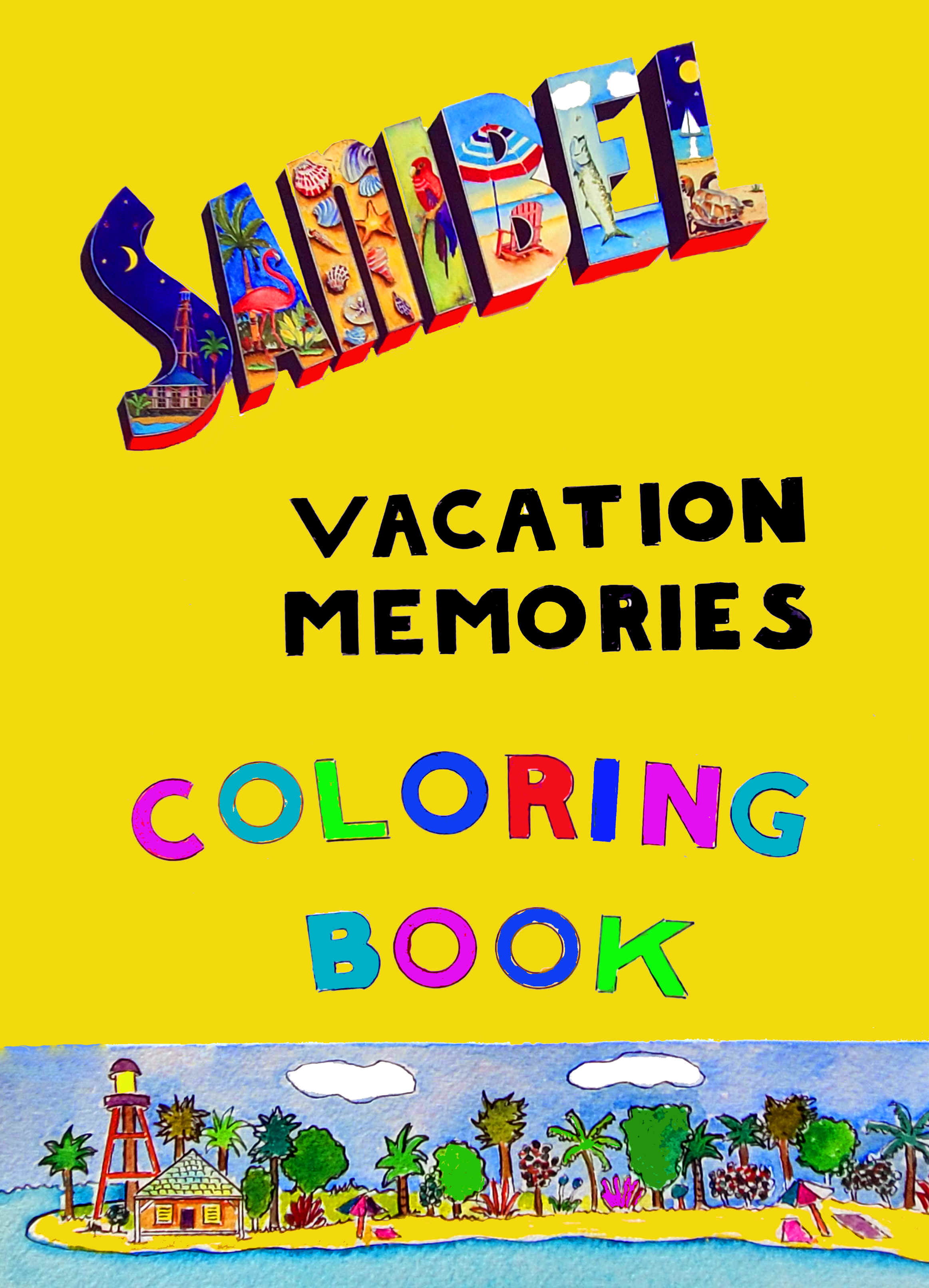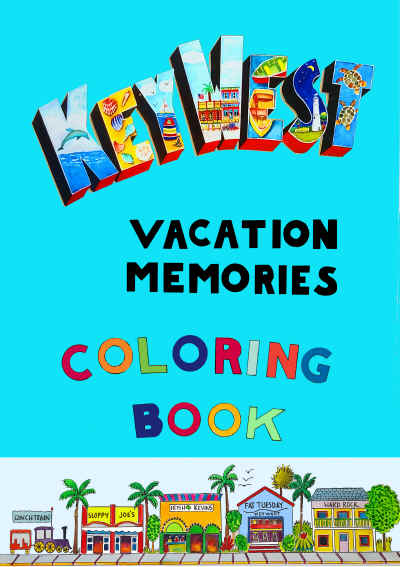 Three high quality, collectable coloring books based on a family vacation trips to Sanibel or Key West. You will enjoy all the places on both islands we all love and you can color the images with crayon or colored pencil. A great way to document your vacation or life on the islands and learn about new things. Printed here in Ft Myers and completely handmade by Terry Gardiner.
---
Links New 2023 island works
Silkscreen and Illustration Series
---

Actual hand signed Guest register at my 1980 Venice Art Show
---

west coast studio had this view
---
Artist Statement
"My love of vacation destinations comes alive in my paintings"
My first art instructor told me to go out and use my eyes to really see the earth. After practice my artistic perspective and observation techniques developed, enabling me to paint places and objects more like I truly see and more importantly, feel them. Light patterns, texture of objects, sea depth, reflection, character and color definition were things I studied and practiced.
At my first gallery show in Venice, Andy Warhol visited and told my gallery representative that the work was the best new art he'd ever seen. That propelled me into the art world! In the Ft Myers area of southwest Florida there is a certain romance to the landscape and gulf beaches; like nowhere else it draws me in. The flow of the sand dunes and placement of palm trees and waterways has been the same for centuries. It makes a lot of sense to me, as it must have to the original settlers and travelers. I will lay on the beach under an umbrella tree and try to create on canvas the actual feelings and senses of the coast I'm getting in those moments. When viewing my work I want you to be taken to the beaches and cities of Lee and Collier counties. If I can create that feeling in my viewers, then my work is complete and successful.
To purchase prints please email:
E Mail: terrygar@hotmail.com

SWFLORIDA4U.COM Copyright © 2024 SWFLORIDA4U All Rights Reserved