Food Lovers Collection
Sanibel and New Orleans
---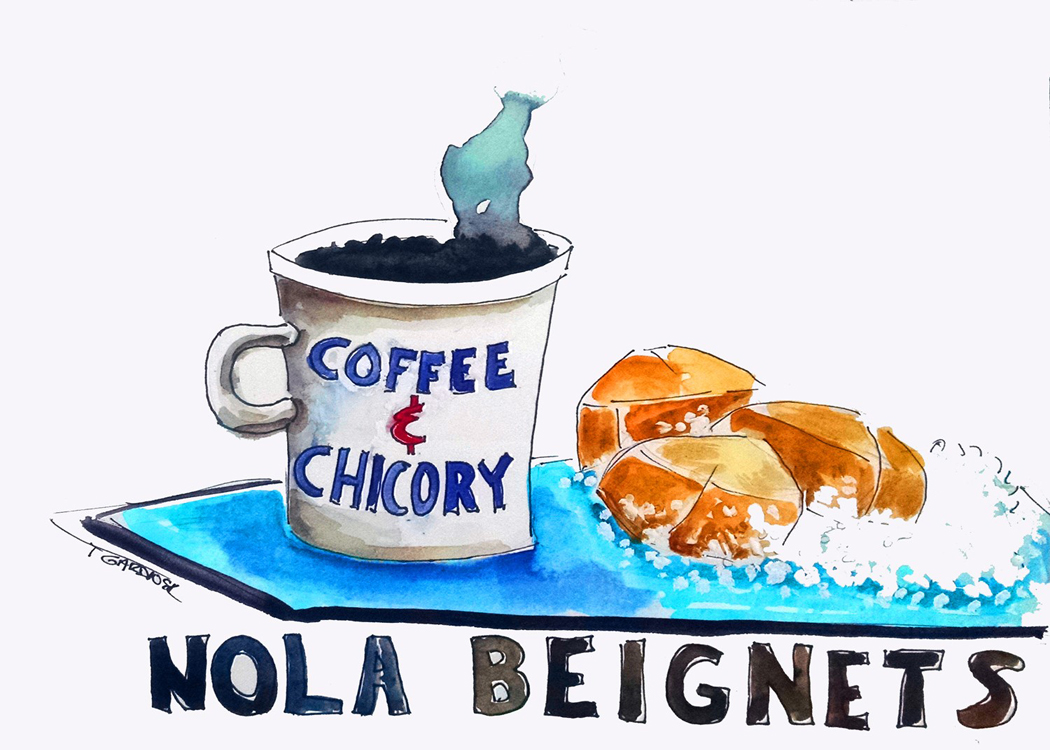 "Cafe du Monde"
---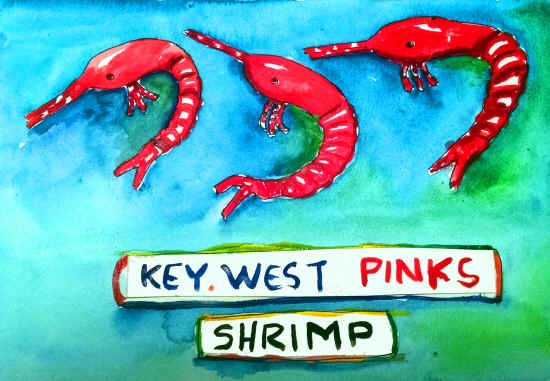 "Key West Pinks"
---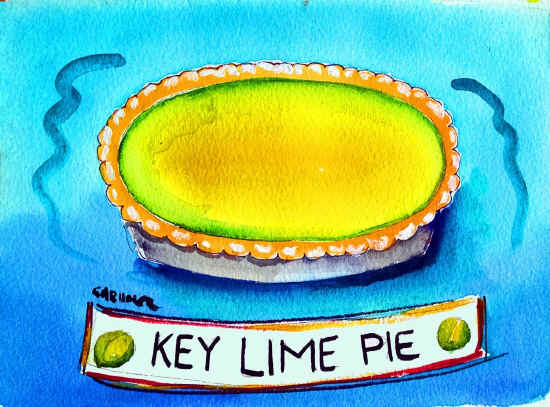 "Key Lime Pie"
---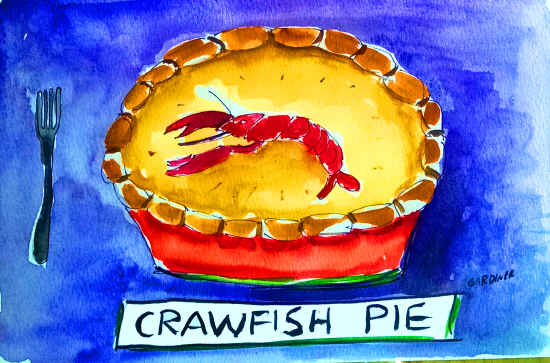 "Crawfish Pie"
---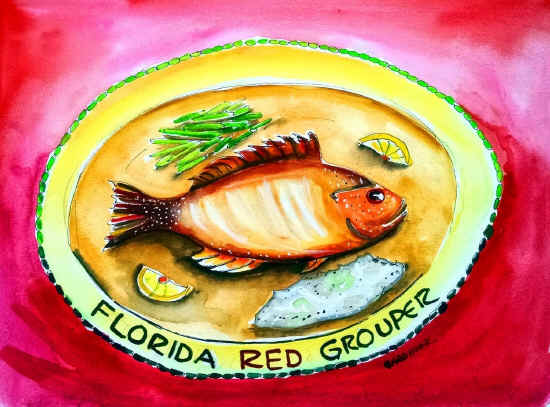 "Red Grouper"
---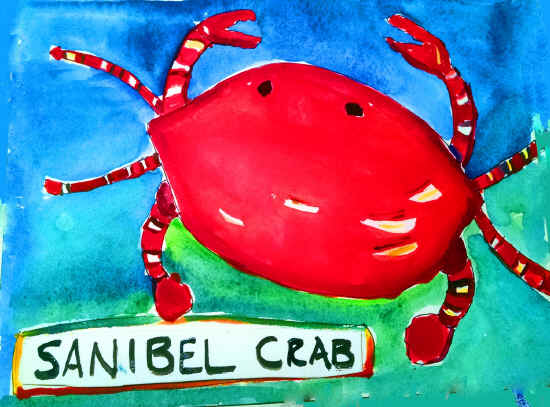 "Gulf Crab"
---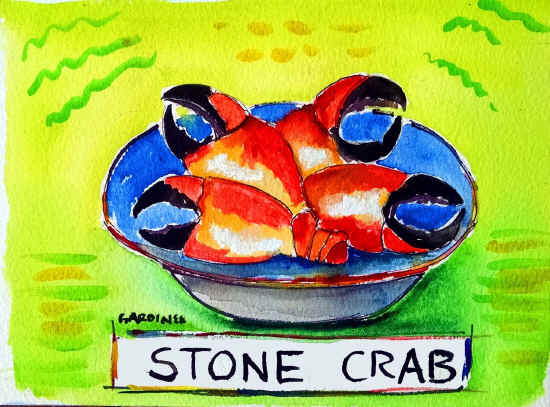 "Florida Stone Crab"
---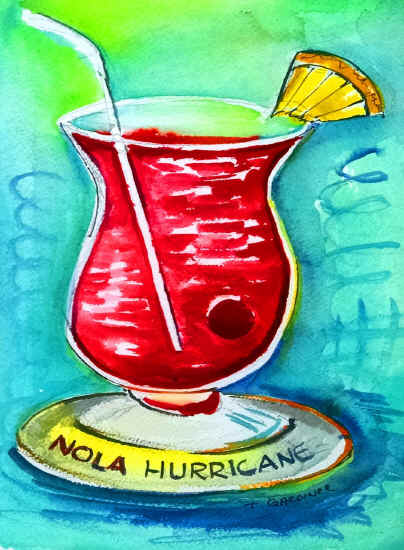 "Hurricane Cocktail"
---
"Shrimp and Grits"
---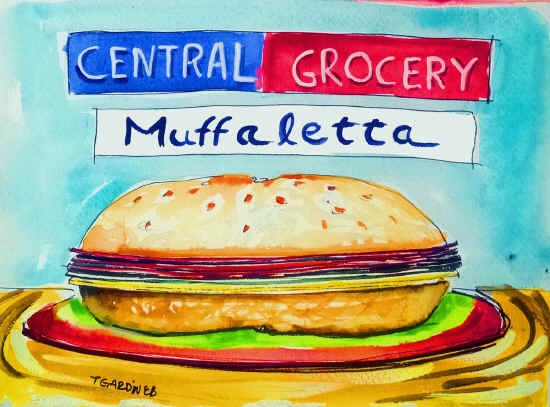 "Muffaletta"
---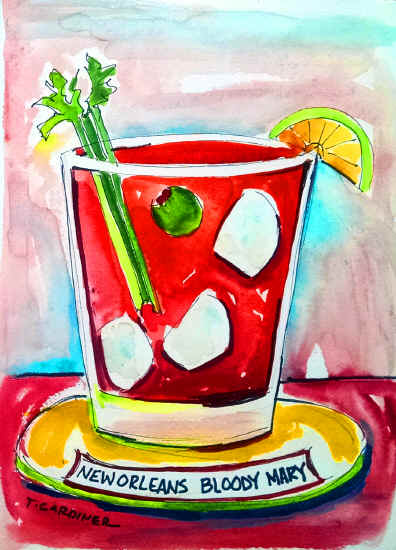 "Cajun Bloody Mary"

---

Terry Gardiner Artist Statement
"My love of Food comes alive in my paintings"
My first art instructor told me to go out and use my eyes to really see the earth. After practice my artistic perspective and observation techniques developed, enabling me to paint places and objects more like I truly see and more importantly, feel them. Light patterns, texture of objects, sea depth, reflection, character and color definition were things I studied and practiced.
Being a past street artist in the Big Easy, my love for the French Quarter and its historic architecture is never ending. Working from my old Jackson Square location I was able to capture the essence and feeling of all my favorite buildings and districts in New Orleans. Using my whimsical
style to bring the memories and excitement of Bourbon Street and the quarter, has given me the ability to create smiles to all who have visited the wonderful city.
To purchase giclee prints please email:
E Mail: terrygar@hotmail.com

SWFLORIDA4U.COM Copyright © 2016 SWFLORIDA4U All Rights Reserved